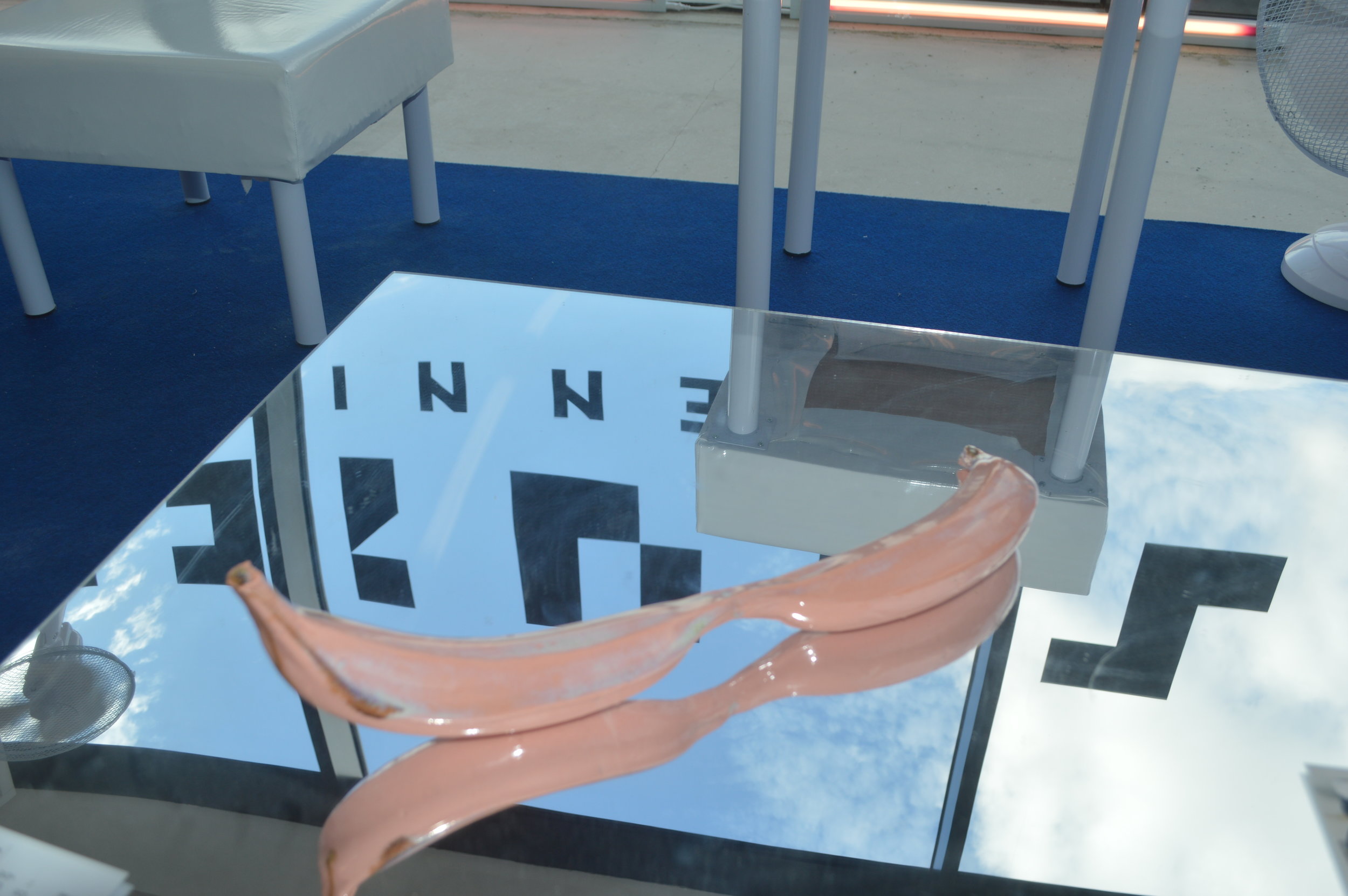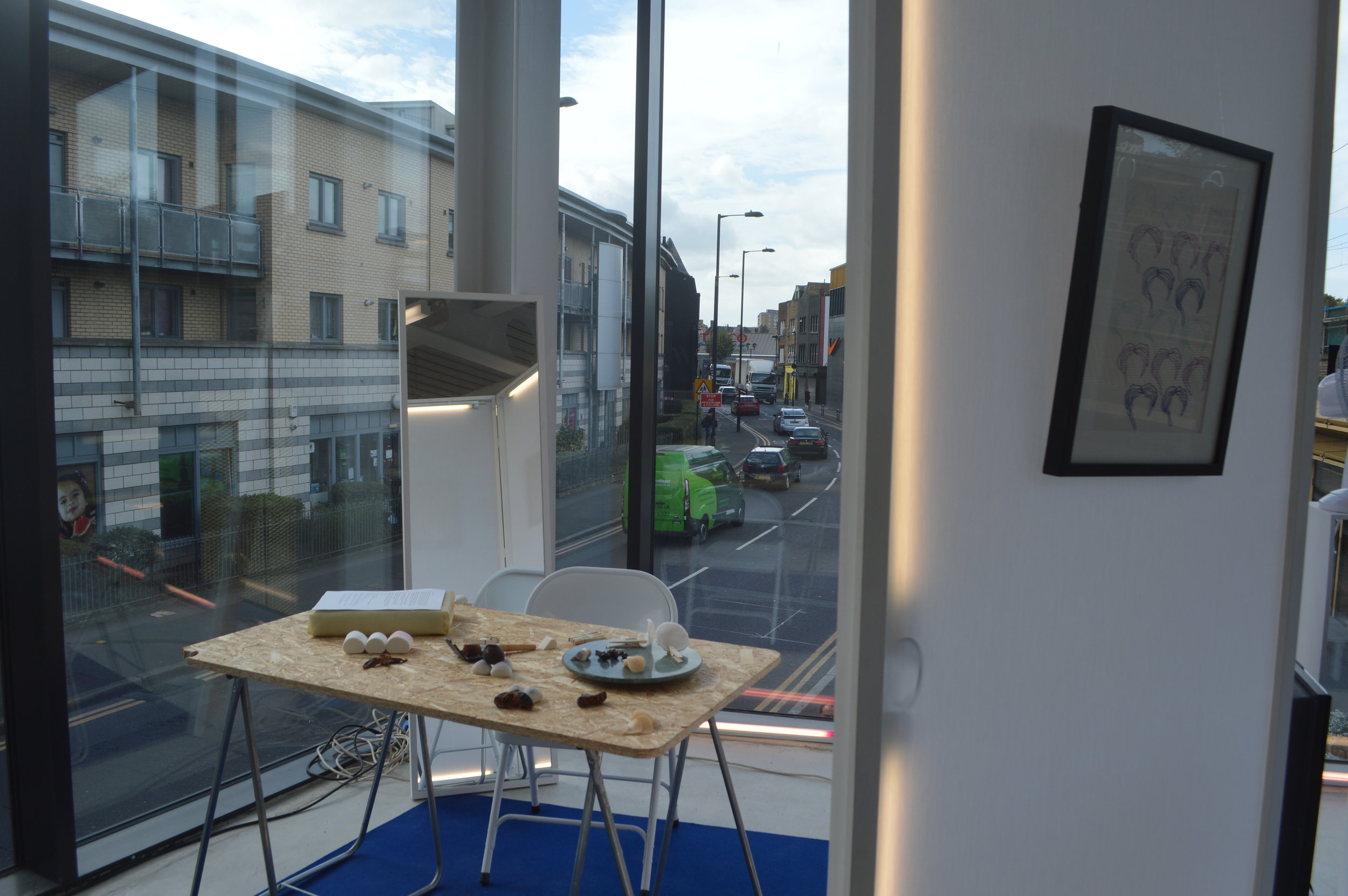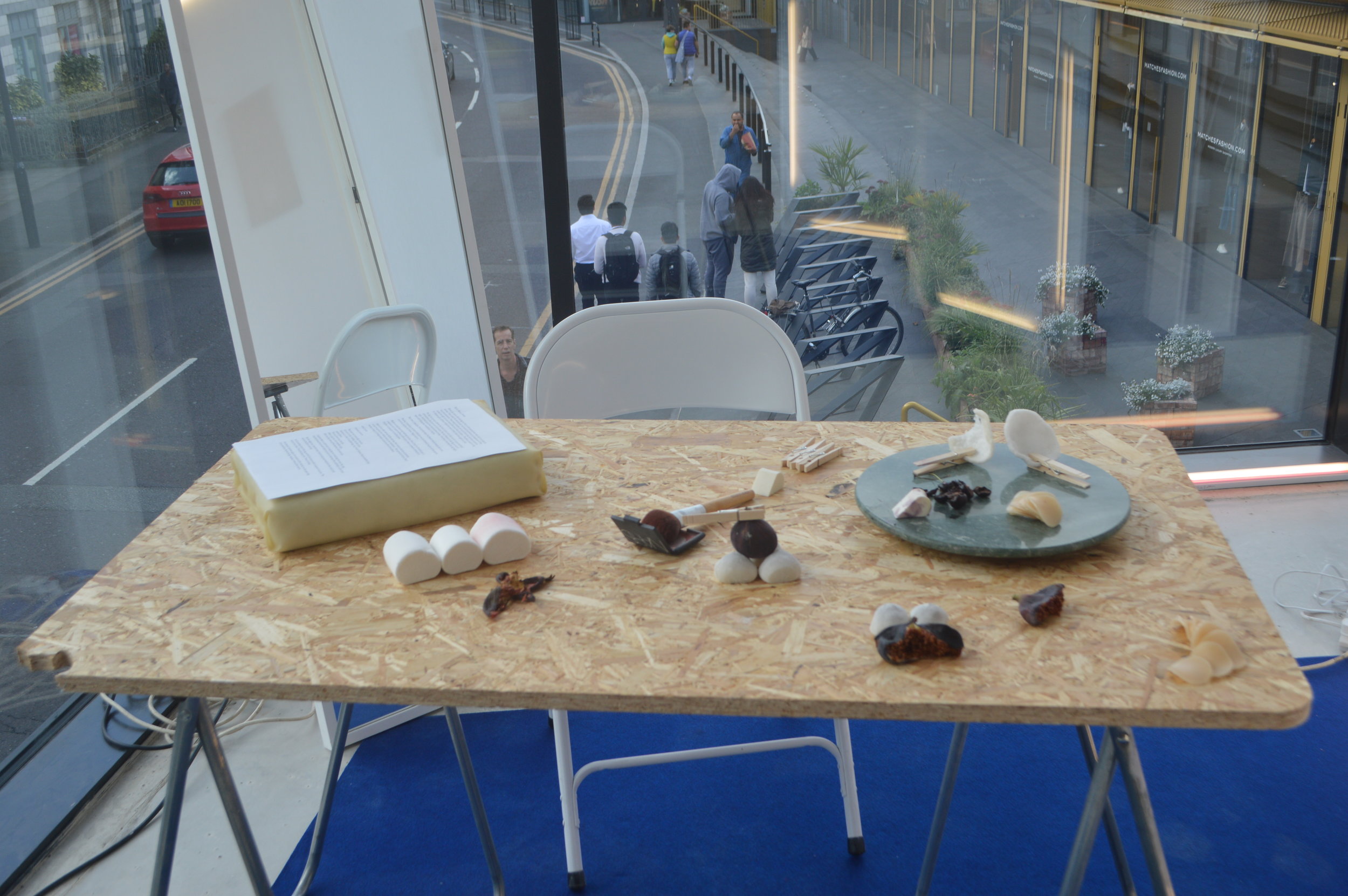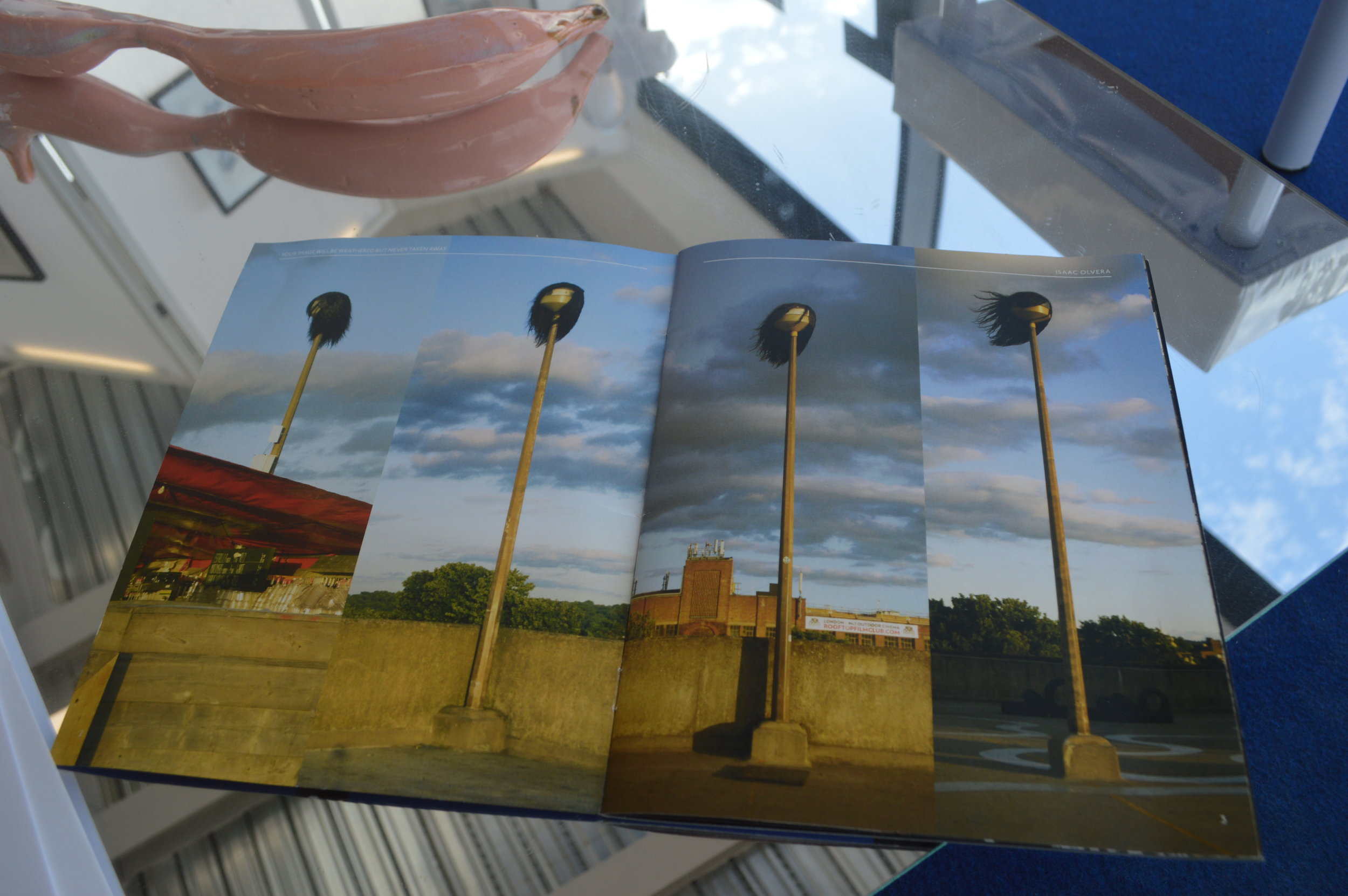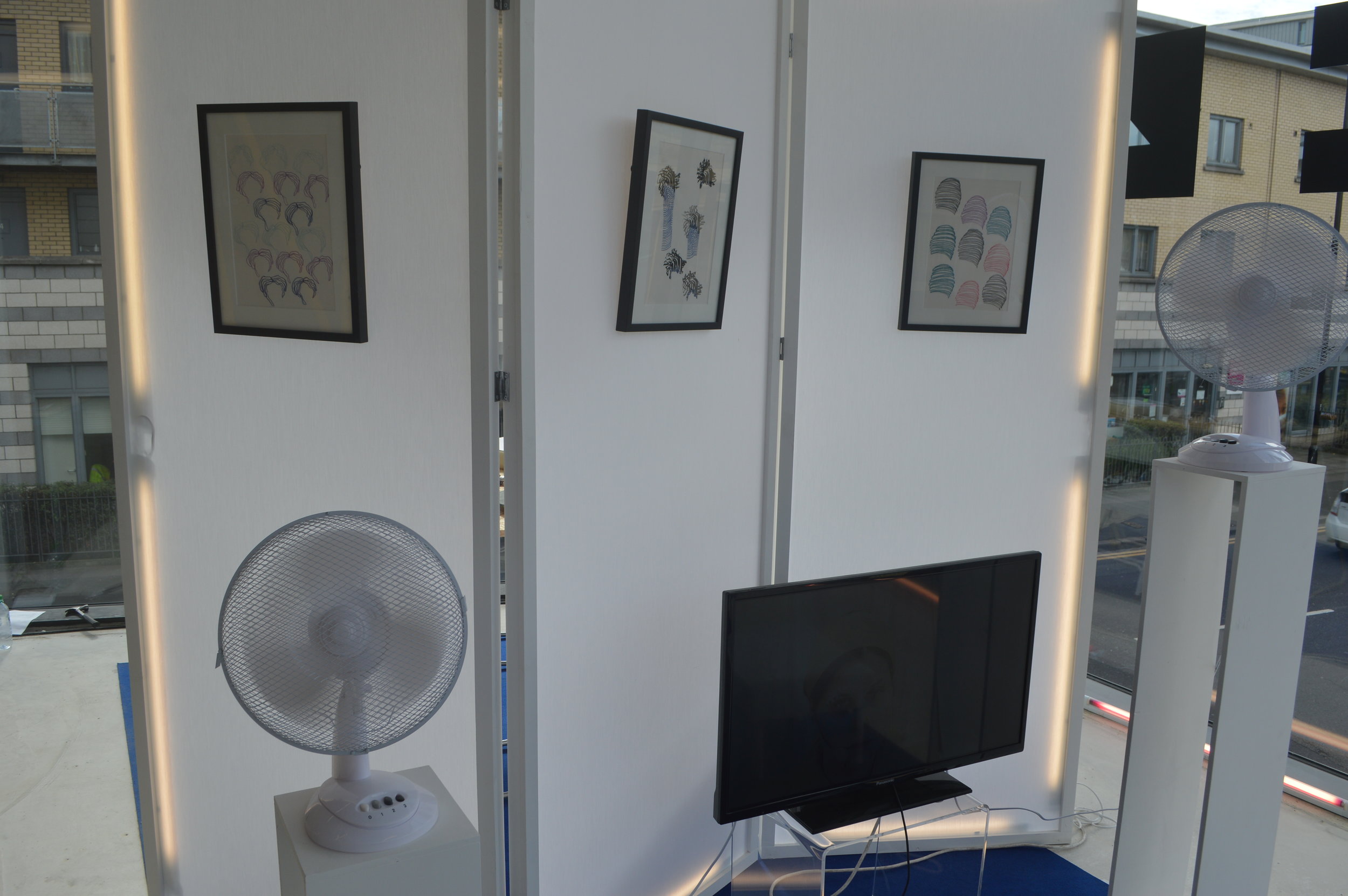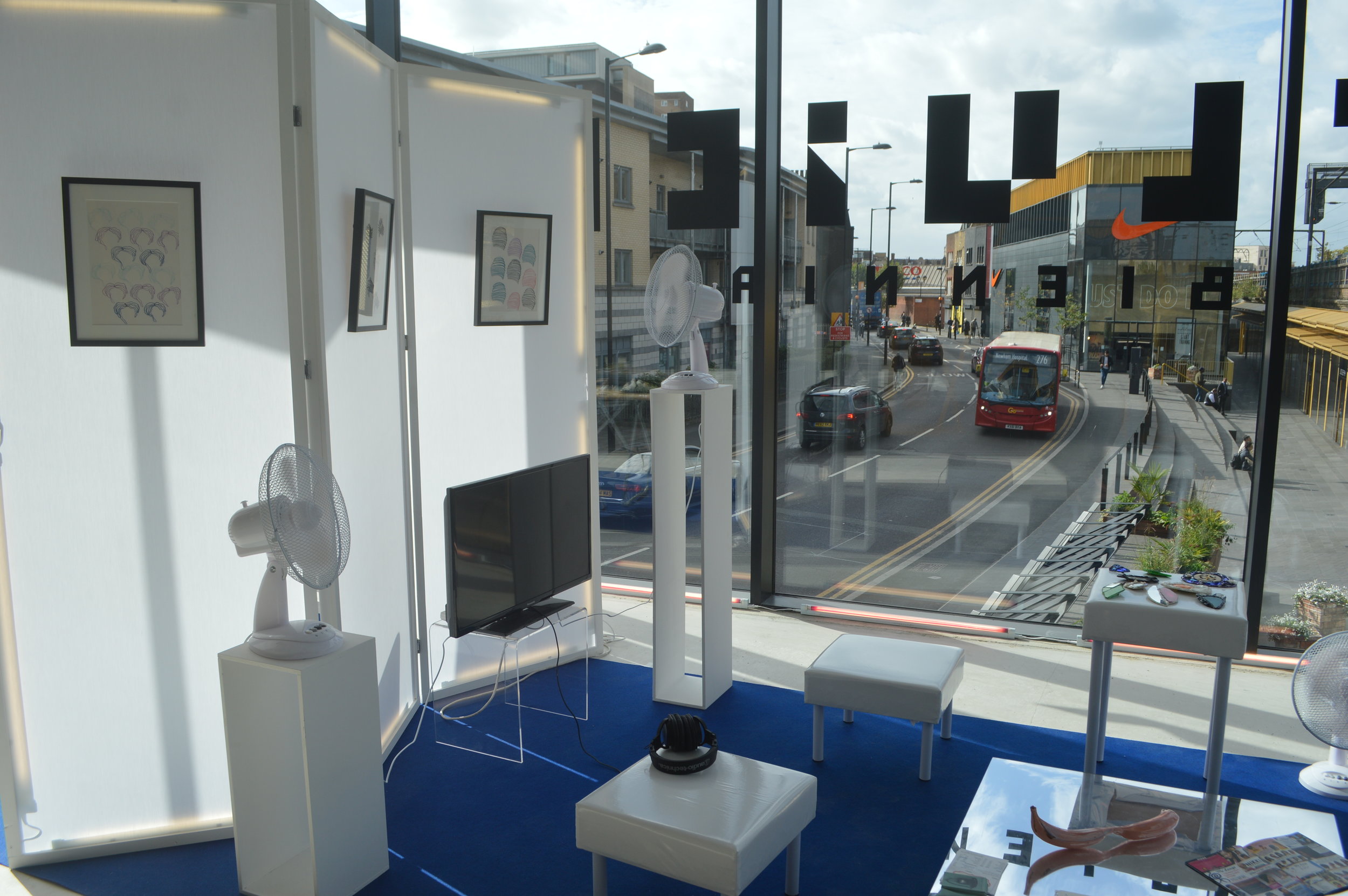 Photography by Merrick D'arcy-Irvine and Sasha Galitzine
SALON & ARTIST COLLABORATIONS ALONG THE NO. 63 BUS ROUTE
Salon 63 – Artists presented at Sluice
Freddy Tuppen, Paloma Proudfoot, Stasis, Isaac Olvera, Gery Georgieva, Andrew Logan, Daniel Kelly (DKUK)
In addition to the above April's Salon 63 will include:
Ellen Gallagher, Augustas Serapinas, Paul Kindersley, Hans Rosenstrom, Kirsty Turner, Gabriele Beveridge
Salon 63 is part of a much larger collaborative contemporary art project which will be held in April 2018. Fourteen artists have been invited to explore the culture and communities of hair and beauty salons located along London's 63 bus route. The project will pair artists with a variety of salons to develop a series of conversations leading to site-specific works in and around each salon.
For Sluice Biennial Salon 63 participating artist Freddy Tuppen has devised and designed a quasi-functional salon space – offering nail treatments as well as presenting work and performances by selected Salon 63 participants. Salons are highly social spaces, present in the majority of communities, they often bring together different generations and cultures, a community hub in which people feel comfortable to express their opinions and concerns. Tuppen's Salon is designed to encourage these social interactions.
He has deliberately divided the space into two; a waiting room and a treatment area. The varied furnishings talk to each other; the seats wrinkle and then firm up back to perfection as if skin breathing. The anthropomorphic fans turn towards each other having their own discussions. The dividing vanity screen, rather than acting out its traditional function and providing privacy, reveals the treatment behind and is startlingly brightly lit, making salon goers more self-aware and conscious of themselves.
The salon is a space for ritual, for performance, both Gery Georgieva's make up video and Paloma Proudfoot's live 'Blush' tutorial suggest ways of maintaining or enhancing ourselves. Both also heighten our sense of self-awareness. Stasis' performance is also based on the narcissistic Eros, but their performance goes much darker plunging into ritualistic debauchery as they march in their swimwear.
Installed and performed around the various salons, Salon 63 will help to raise discussions between community and council, the denigration of established community space in the face of overbearing real estate pressures. Mexican artist Isaac Olvera is in the process of developing a script taken from his experiences in Peckham's Divine Destiny- a project started with Bold Tendencies in Peckham. In Your image will be weathered but never taken away Olvera has created a script in which each character is a different hair-style or layer of hair taken derived from weaving salons Isaac was researching in, the hairstyles' speech expresses the concerns of the hairstylists who are soon to be moved from their prominent position on Peckham high street because of the station's imminent renovations.
--------------------------------------------------------------------------------------------------------
Performance schedule
Denise's express manicures: 2.30-5pm
Saturday 7 & 8pm Paloma Proudfoot 'Blush'
'Blush' explores the reddening of skin, from the light rouge applied with a brush, to the involuntary blotches revealing our embarrassment and shame, and further to the deeper discolouration of the bruise. In metaphorical tandem with the blush, Proudfoot demonstrates her beauty lessons with fruit, sweets and prawn crackers, using the DH Lawrence poem 'Fig' as its locus. At once a make up vlog and an etiquette lesson, these two strands cross and eventually dissolve into one other.
Beauty Box's express manicures: 3-6pm
Monday 5.30pm STASIS 'Eros'
A trio of neon pink swimsuits seek answers to the perennial problems of love and loss. Caught in the melodrama of Dusty Springfield's 'You Don't Have to Say You Love Me', they crawl their way to enlightenment or something more mercurial. Space becomes a meat market as the soundtrack moves to darker realms, dragging the swimsuits into sinister dances and ritualistic debasement. Exploring the line between coercion and abandonment, enticement and repulsion, it all spells trouble in the not-so-straightworld of Stasis' making.